The Association for Finnish Work has granted us the Design from Finland and Social Enterprise marks.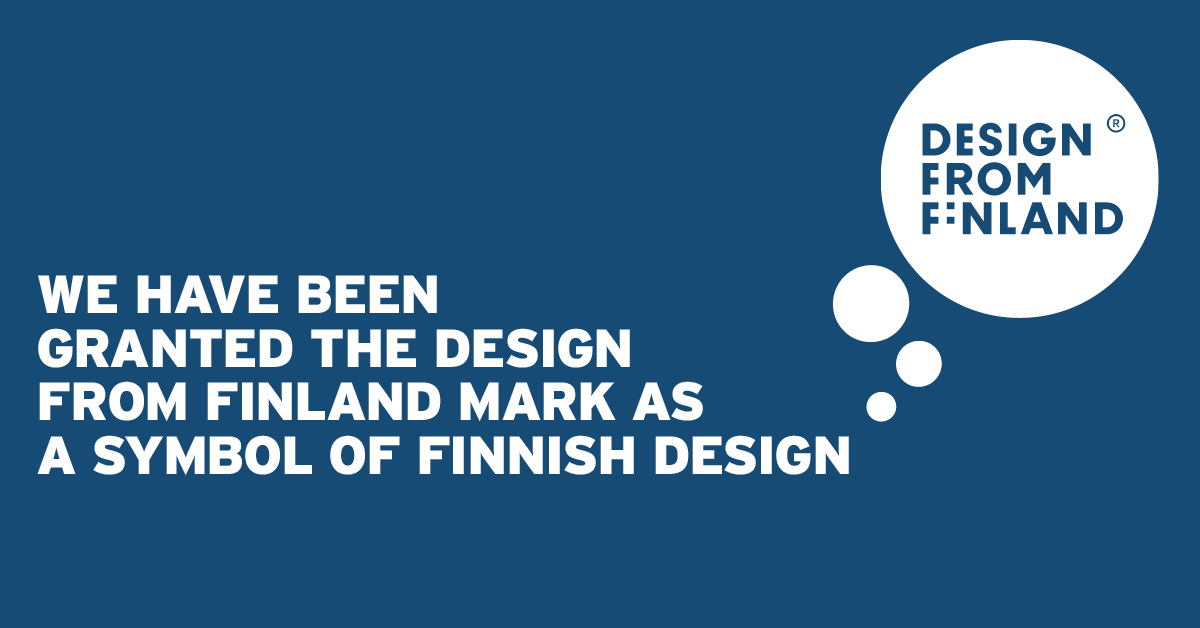 The use of the Social Enterprise mark was granted as proof of successful integration of business and social objectives. Meanwhile, the Design from Finland mark can be awarded to a product, product group, or service that strongly represents Finnish design expertise. The mark indicates that the company has invested in professional design and has achieved business benefits through design.
"Our company applied for the Social Enterprise mark because we want to emphasize our societal goal of making biowaste recycling easier. The Design from Finland mark, on the other hand, is an excellent way to showcase our Finnish design and development work from an international perspective. Our system helps society in many ways: biowaste is collected more easily and efficiently e.g. to produce environmentally friendly biogas, and it also solves problems caused by traditional waste containers, such as potential freezing of biowaste or animal and pest problems. For waste management companies, collecting biowaste and processing are easier; collecting is more hygienic, and biowaste bags that clog waste processing equipment are not needed. The BER™ system brings concreteness to achieving tightening recycling obligations," says CEO Joonas Salonen.
"BER does social good by elevating the circular economy and recycling of biowaste into a more essential role for preventing climate change. BER changes the industry related to biowaste recycling by offering a novel solution to the current recycling model. Also, when a product or a service bears the Design from Finland mark it signifies that it has been designed to meet a certain need and that its design promotes responsibility in areas such as sustainability, repairability, usability or material choice", states Niina Ollikka, the Marketing Manager of The Association for Finnish Work.
Here's a link to YLE's article on Finnish on the subject: https://yle.fi/a/3-12416103